FlexiCount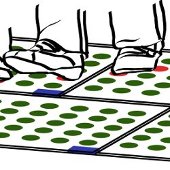 The research project Flexicount investigates solutions and technologies for a modular, energy self-sufficient sensor-mat to automate the process of people counting.
The project is organized as a joint effort of the Mobility Deparment at the Austrian Institute of Technology, the Austrian companies Bluetechnix, Getzner Werkstoffe and the Research Group Embedded Systems (lead partner) at the University of Applied Sciences Technikum Wien.
Project duration: June, 2010 - May, 2012
The research project FlexiCount is funded by the IV2Splus - ways2go programme of the Austrian Federal Ministry of Traffic, Innovation and Technology BM:VIT and is managed by the Austrian Research Agency FFG under grant number 825286 .