Synchronization
The aim of the R&D module in cooperation with Bluetechnix GmbH is to adapt functional units of our verification framework to enable cooperation and verification of a distributed set of nodes. To that end, we will adapt and implement various synchronization techniques like IEEE 1588 to provide a synchronized common time base.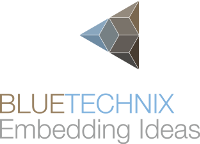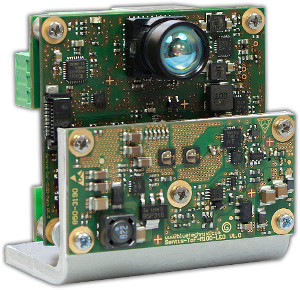 © Bluetechnix GmbH
As an application we target multiple 3D Time-of-Flight (ToF) camera development boards with an overlapping field-of-view. Next to a standard image, ToF-cameras provide distance information by measuring the phase shift between emitted and reflected infrared light. Without proper synchronization and scheduling, however, multiple cameras would interfere with each other and thus compromise the measurements.
The objectives of this module are:
Implementation of a distributed clock synchronization relying on the IEEE 1588 Precision Time Protocol
Development of a Static Scheduling and Verification Unit for static settings
Development a Dynamic Scheduling and corresponding Runtime-Verification Unit for dynamic settings
Investigation of wireless synchronization methods
Bluetechnix R&D GmbH was partner of the Josef Ressel Center VECS from 2013 until 2015.