News 2012
Dec 6, 2012 - First Josef Ressel Centre of the UAS Technikum Wien
Martin Horauer was awarded a new research project: Josef Ressel Centre for Verification of Embedded Computing Systems managed by the Christian Doppler Forschungsgesellschaft. The project was granted for five years starting on 01-05-2013 with the collaborating partners Bluetechnix Machatronische Systeme GmbH, LoyTec GmbH, Infineon AG Österreich, Kapsch TrafficCom AG, and Siemens AG Österreich.
Nov 2, 2012 - Project Embedded Platforms successfully finished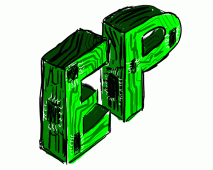 The Competence Team Embedded Platforms, funded by City of Vienna (Department MA23), was successfully closed by the end of October. The objective of the competence team was to extend the expertise of embedded platforms and their application, including hardware, software, operating systems, middleware, communication, networks, and distributed systems. The results of the project were directly incorporated in various courses to be held at our department.
Oct 15, 2012 - Vienna-Tec Fair 2012
Various content on a number of projects located at the Department of Embedded Systems and focusing on Embedded Platforms, Embedded Control and Navigation, Ambient Assistive Technologies and Design and Verification Patterns for Embedded Systems have been presented at the Innovation Mall of the "Vienna-Tec Fair 2012" to the interested public. Many questions were asked by the the public and could be answered by the project members.
May 16, 2012 - Excursion to Rust
Something completely different ... For the annual excursion of the university we visited Rust which is a beautiful village in the eastern part of Austria near the "Neusiedler Lake". The town is known as the "City of Storks" as well as a location for winegrowing.
Apr 13, 2012 - Federal Minister of Science visited the FH Technikum Wien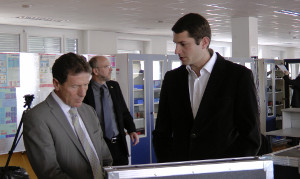 Recently, the Federal Minister of Science, Karlheinz Töchterle, visited the FH Technikum Wien. Friedrich Praus, lecturer and researcher at the Dept. of Embedded Systems (see photo) had the opportunity to present project results of the Founded Professorship "Ambient Assistive Technologies". He talked about smart homes and the cooperation with the AsTeRICS project Using the the prototype hardware, Mr. Töchterle was able to control the smart home with just a movement of his nose.
Mar 13, 2012 - RobotChallenge 2012 Award
On March 10-11, the RobotChallenge, Europe's largest robotic contest, took place in Vienna. For the first time also flying robots participated at this event. They had to accomplish a semi or fully autonomous flown figure eight course around two poles. The "Micro Air Vehicle Team" of the Department of Embedded Systems mastered 23 rounds in ten minutes and won a third place in this competition. The avionic system for the aircraft consisted of an inertial navigation system, an attitude controller and an ultrasonic hight control and was developed by the master students Norbert Vavra and Georg Freudenberger and their supervisor Thomas Kittenberger. The contest participation was part of the endowed professorship "Embedded Control and Navigation", funded by the City of Vienna under contract number MA23/10-06.